Alle musici
vocals, oud
Nawras Altaky
Vocalist and oed player from Utrecht plays classical, Eastern, traditional and Arabic pop music. ...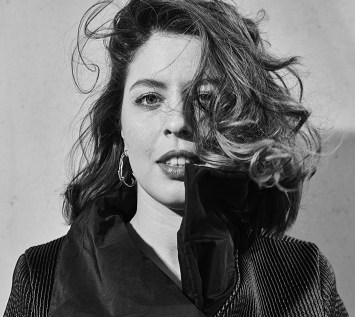 composer, piano
Meriç Artaç
MERIÇ ARTAÇ (1990) was born in Istanbul. She started her studies at the Istanbul Un...
muzikale leiding
Sja'iesta Badloe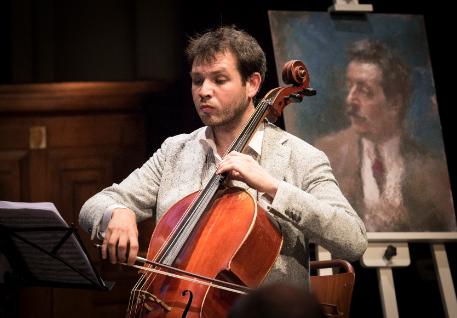 cello
Leonard Besseling
Leonard Besseling (1987) begon op 8-jarige leeftijd met cello spelen. In 2011 studeerde hij succe...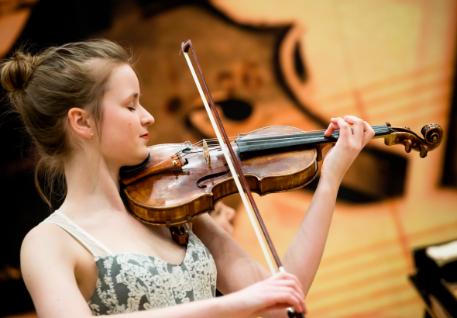 violin
Valentine Blangé
Valentine Blangé (1998) started playing the violin at the age of four. In September 2014 s...
cello
Lidy Blijdorp
Lidy Blijdorp is a young, passionate cellist with enormous narrative power, praised for her 'brea...
cello
Liesbeth Bosboom
Liesbeth Bosboom (1995) studies with Michel Strauss and Jan-Ype Nota. She is currently in the sec...
trombone
Max van der Brand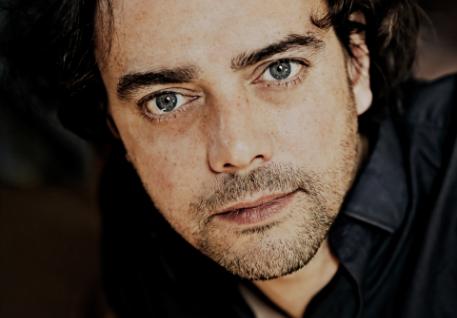 piano
Wolfert Brederode

"Wolfert demonstrates the unpredictability of an improvisator and the virtuosity and
a...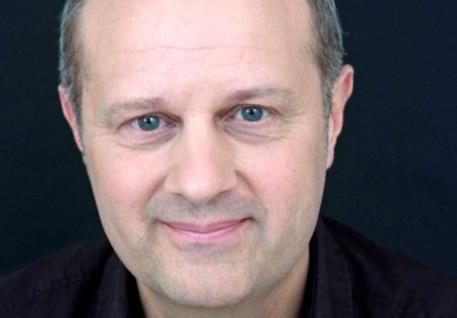 piano
Gilbert den Broeder
Gilbert den Broeder specialiseerde zich in het coachen en begeleiden...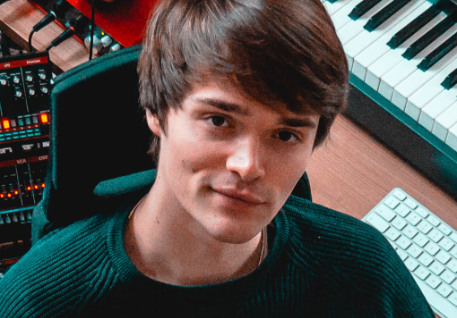 composer, geluidskunstenaar
Arend Bruijn
Arend Bruijn is a composer specializing in music for film, theater and concerts. For each project...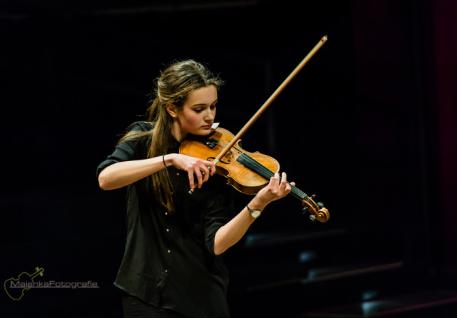 violin
Camille Buitenhuis
Camille Buitenhuis (1999) receives violin lessons from Veselina Manikova at the Prince Claus Cons...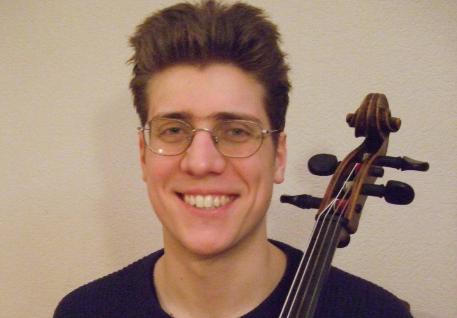 cello, viola da gamba
Evan Buttar
Evan Buttar started playing music at a young age in Vancouver, Canada. After completing a bachelo...
piano
Yang Yang Cai
Yang Yang Cai (1998) started playing the piano at the age of five with Noor Relijk. At the age of...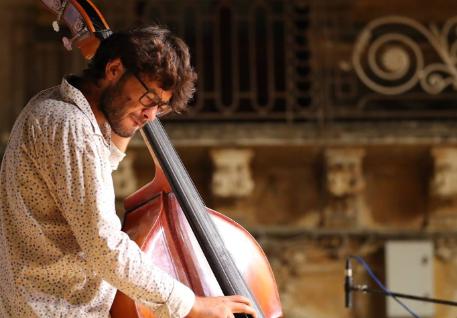 double bass
Giuseppe Campisi
Giuseppe Campisi is een Italiaanse bassist, componist en arrangeur w...
accordion
Robbrecht van Cauwenberghe
Robbrecht Van Cauwenberghe is from Ghent (Belgium) and started playing the accordion at the age o...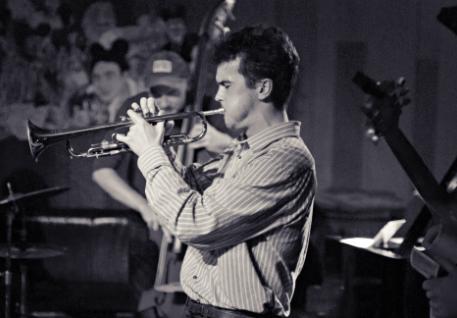 trumpet
Ian Cleaver
Ian Cleaver (1996) leerde op vijfjarige leeftijd trompet spelen bij een harmonieorkest in de Jord...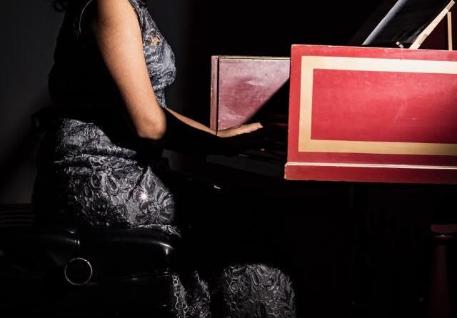 fortepiano
Areli Cortés Gutiérrez
Ms. Areli Cortés Gutiérrez began piano lessons at the age of 9 with Professor Evely...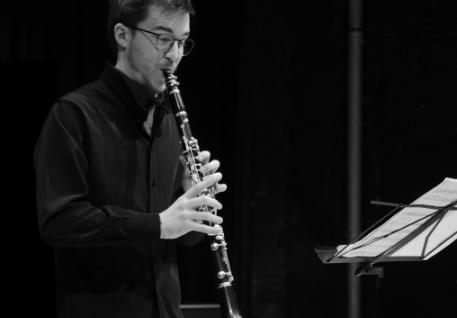 clarinet
Marco Danesi
Marco Danesi is an Italian clarinetist based in Amsterdam. As a collaborative artist
Marco lar...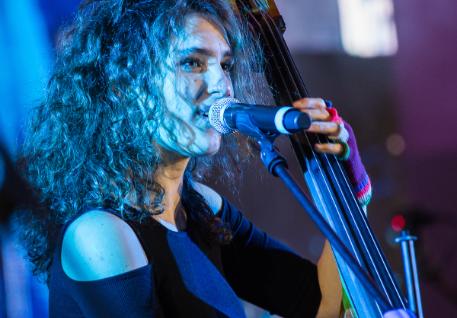 vocals, double bass
Magalí Datzira
Magali Datzira (Barcelona, 1997) is a double bassist and singer from Catalonia, Spain. She h...
guitar
Matthijs van Delft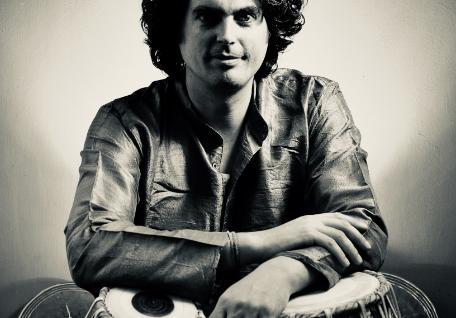 tabla
Heiko Dijker
Heiko Dijker is an Amsterdam based tablaplayer/composer/producer whose playing is marked by entho...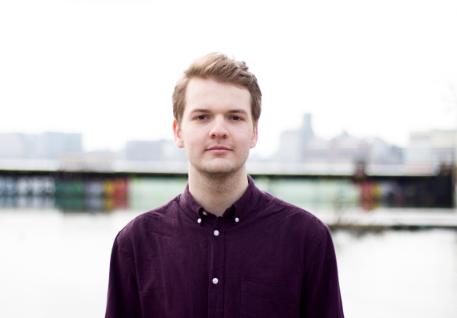 saxophone
Mo van der Does
Alto saxophonist Mo van der Does (1997) is an upcoming talent in the Dutch jazz scene. He i...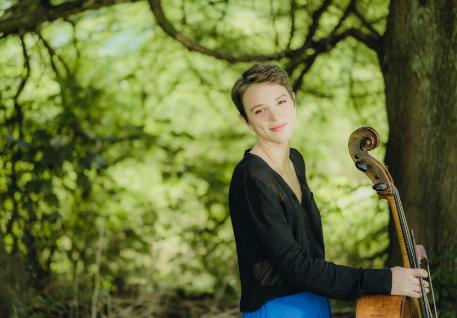 cello
Octavie Dostaler-Lalonde
Octavie Dostaler-Lalonde is a versatile musician whose repertoire ranges from the late-17th to th...
vocals
Noëlle Drost
Noëlle Drost (1999) begon op achtjarige leeftijd met pianolesse...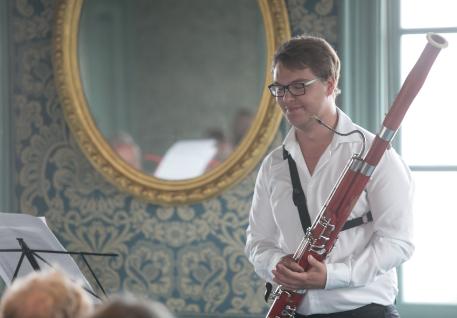 fagot
Thomas Dulfer
Thomas Dulfer (1993) studied at the Royal Conservatory of The Hague with Bram van Sambeek. In May...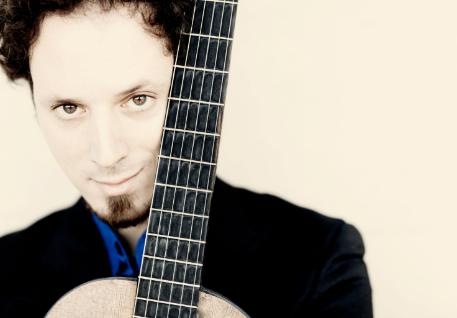 guitar
Izhar Elias
Izhar Elias (Amsterdam, 1977) narrative and poetic style and his groundbreaking programming have ...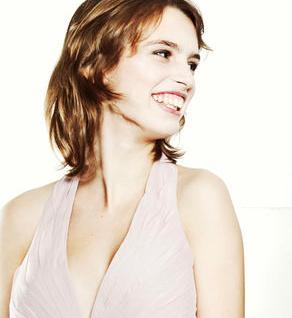 cello
Irene Enzlin
Named 'Young Musical Talent of the year' in 2005, Dutch cellist Irene Enzlin has already enjoyed ...
trombone
Pelle van Esch
Kort voor zijn zevende verjaardag begon Pelle van Esch met muziek ma...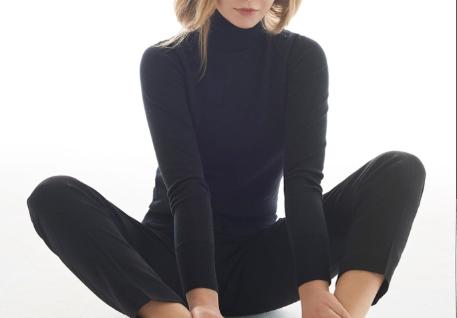 piano
Ksenia Fedoruk
Ksenia Fedoruk is a German pianist of Russian descent.
She started playing the piano with ...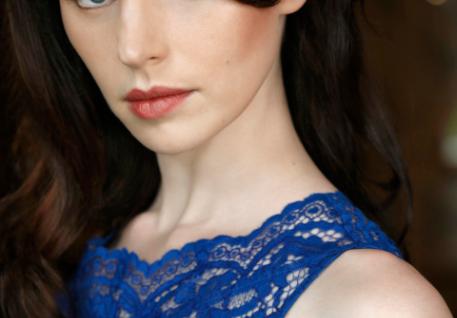 soprano
Alexandra Flood
Since debuting at the 2014 Salzburg Festival, Alexandra Flood has appeared as Blonde/Die Ent...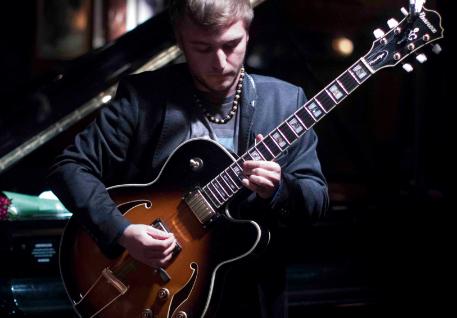 guitar
Joan Fort Nieto
Joan Fort Nieto was born in 1997 in Tarragona (Catalonia, Spain). At the age of 4, he starte...
cello
Maya Fridman
Born on November 7th 1989 in Moscow, Russia, Maya Fridman is a cellist residing in The Netherland...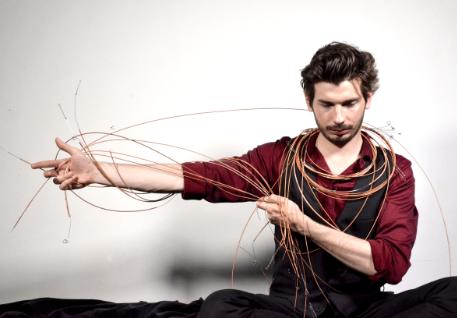 piano, composer
Paolo Gorini
Paolo Gorini started to approach piano with his father.
He graduated cum laude in piano at the...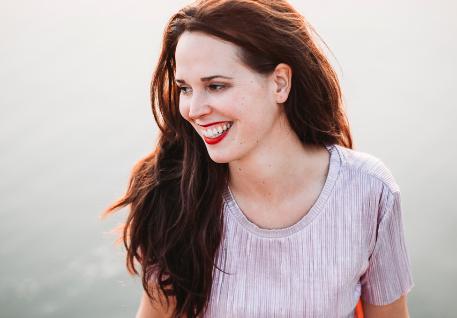 soprano
Brigitte van Hagen
Sopraan Brigitte van Hagen is een veelzijdig zangeres met een grote ...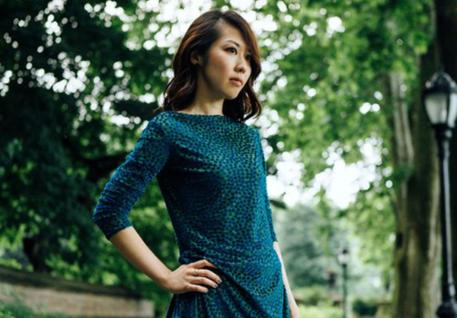 conductor
Miho Hazama
Tokyo born composer Miho Hazama is one of New York's most astounding young talents. Lauded ...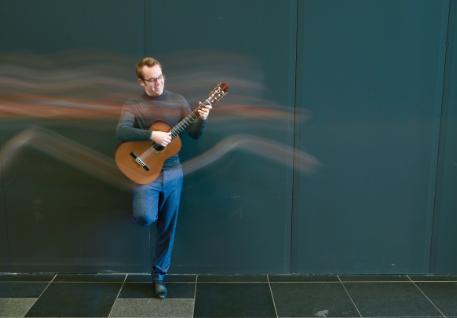 guitar
Martin van Hees
De klassieke gitarist Martin van Hees (1990) wordt omschreven als ee...
regie
Lisenka Heijboer
LISENKA HEIJBOER CASTAÑÓN (1991) studied Theater Studies and since 2014 worked as a...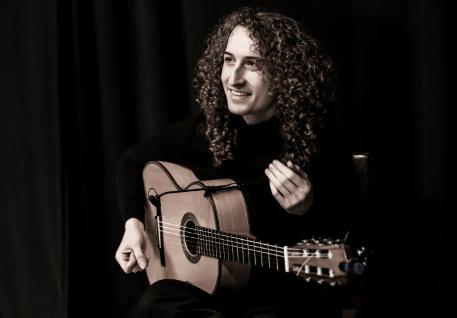 guitar
Jeff Heijne
Jeff Heijne leerde op achtjarige leeftijd gitaar spelen en kwam al s...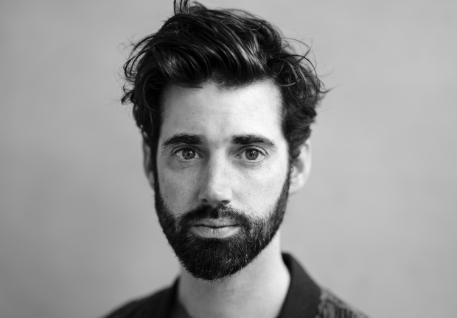 conductor, piano
Ruben Hein
Pianist and singer Ruben Hein is widely praised for his characteristic, warm voice, his soulful j...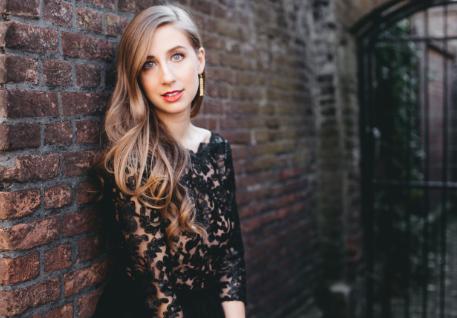 soprano
Elisabeth Hetherington
ELISABETH HETHERINGTON
BIOGRAPHY
Award winning soprano, Elisabeth Hetherington (Toronto, 19...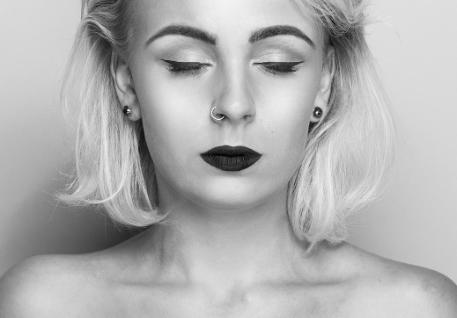 vocals
Kim Hoorweg
Jazz-zangeres Kim Hoorweg (25) heeft New York geadopteerd als haar t...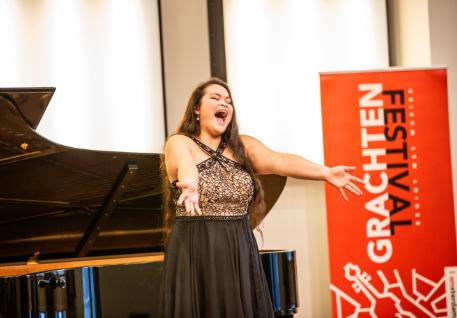 soprano
Elenora Hu
Elenora Maria Yin-Lian Hu (1995) is een jonge Nederlandse sopraan. T...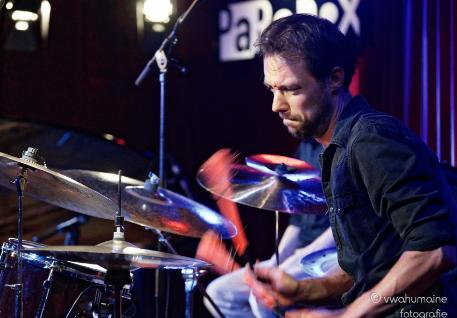 drums
Jasper van Hulten
Born in 1981 in Breda, Jasper grew up in a musical family. His parents sang and played guitar and...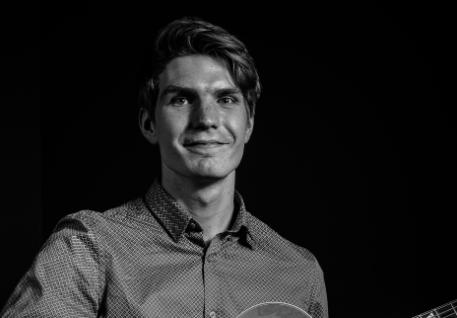 guitar
Gijs Idema
Gijs Idema (1996) werd op zijn 17e toegelaten tot het Conservatorium...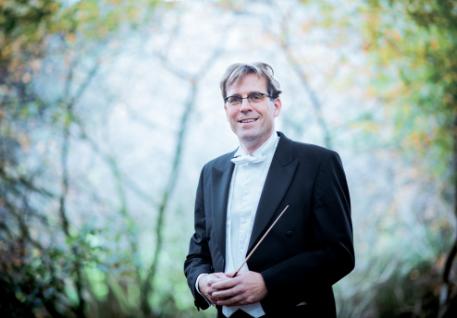 conductor
Boudewijn Jansen
Hij is sinds 2003 artistiek leider van het befaamde Toonkunstkoor Amsterdam, welke veelal optreed...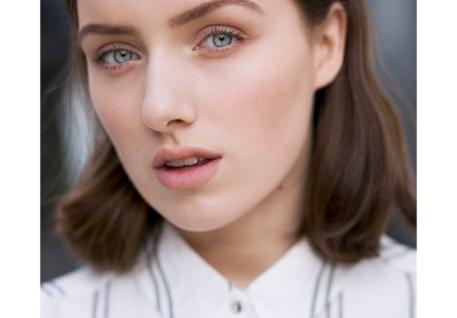 dance
Evelien Jansen
Evelien Jansen (1998) begon haar dansopleiding bij Lucia Marthas en zit momenteel ...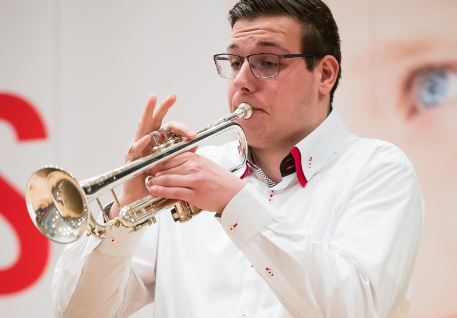 trumpet, bugle
Christian Jongepier
Christian Jongepier (2000) plays cornet, bugle and trumpet from the age of six. After the talent ...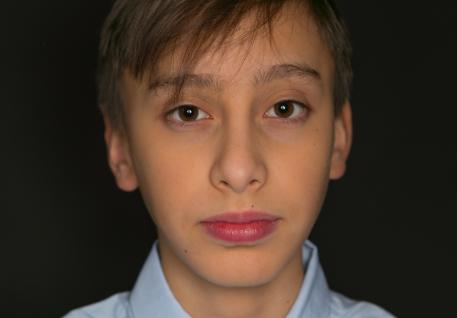 piano
Jure Jurakic
Jure was born on 03 May 2006 in Gouda (the Netherlands), in a musical family. His mother is a pro...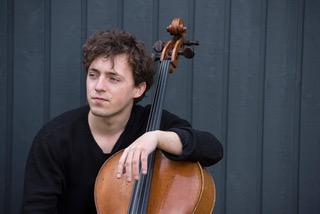 cello
Pieter de Koe
Pieter de Koe (1994) is a driven chamber music musician, co-founder of the
promising Animato Q...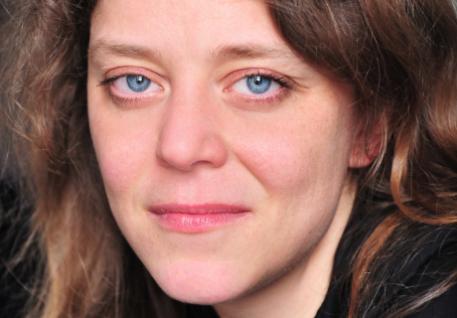 regie, stage design
Annechien Koerselman
De Nederlandse regisseur Annechien Koerselman studeerde aan de Toneelacademie Maastricht. Sindsdi...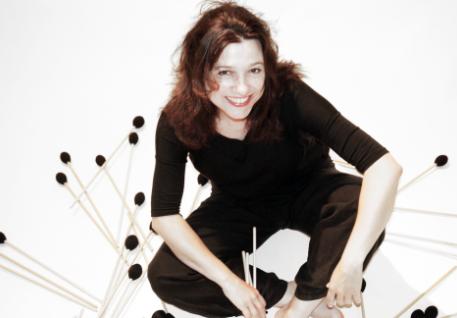 marimba
Tatiana Koleva
Tatiana Koleva, born in Varna, Bulgaria, knows like no other how to bring new music in an intrigu...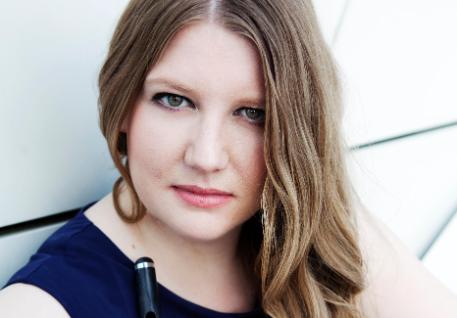 piccolo
Ilonka Kolthof
Flutist Ilonka Kolthof is praised for her "enchanting, precise and nuanced" flute playing.
At ...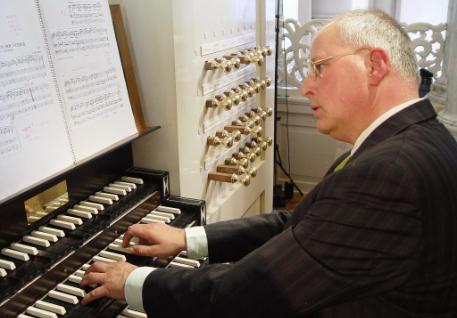 organ
Jos van der Kooy
Jos van der Kooy (1951) studeerde orgel en improvisatie bij Piet Kee...
kostuumontwerp
Margot Koudstaal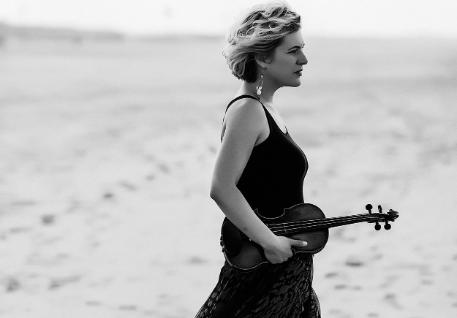 violin
Anastasia Kozlova
Anastasia Kozlova is a multidimensional violinist who fascinates her audience with extraordinary ...
soprano
Kirila Kraal
Kirila Kraal studeerde in 2011 af aan het Conservatorium van Amsterd...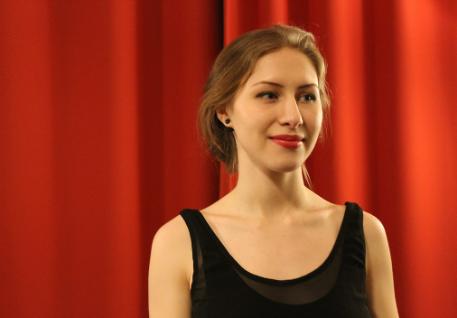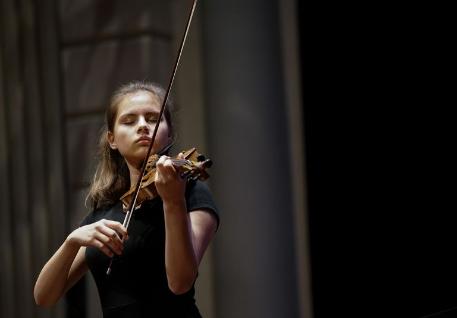 violin
Luna van Leeuwen
Luna, geboren in 2003, werd toegelaten tot de Jong Talent klas van het Koninklijk Conservatorium ...
choreography
Peter Leung
PETER LEUNG (choreografie) werd geboren in Londen, waar hij studeerde aan The Royal Ballet School...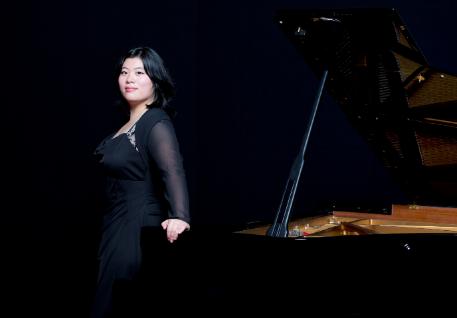 piano
Cynthia Liem
Thanks to a grant from the Princess Christina Competition, Cynthia Liem ended up in...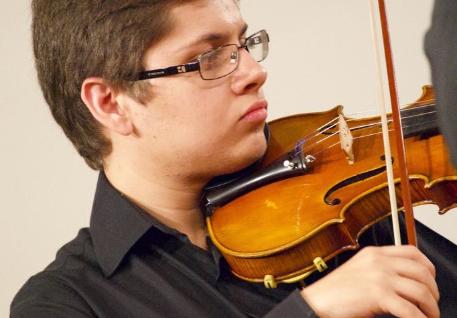 violin
Rodrigo Lluch Sicard
Began his violin studies at the age of 4 with professor Luis Peláez García at the E...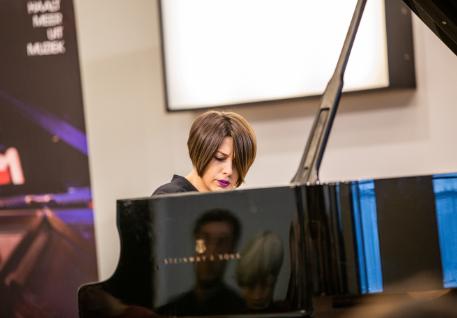 piano
Mariam Lominadze
Mariam Lominadze werd geboren in Batumi, Georgië in 1987. Ze begon op 8-jarige leeftijd met ...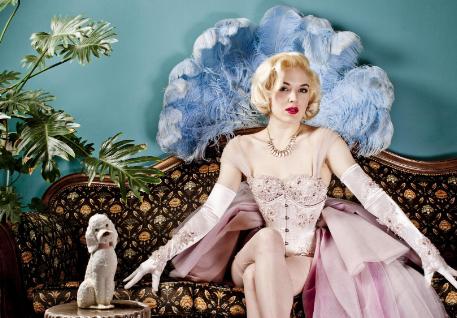 burlesque danseres
Fay Loren
Burlesque danseres en model Fay Loren is geboren en getogen in Amsterdam. Op vroege lee...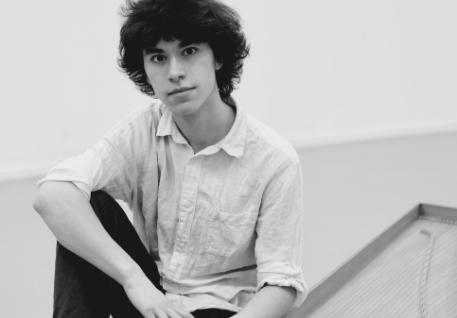 harpsichord
Julius Lorscheider
Julius Lorscheider, born in 1999 in Hagen, Germany, took his first music lessons with him
fath...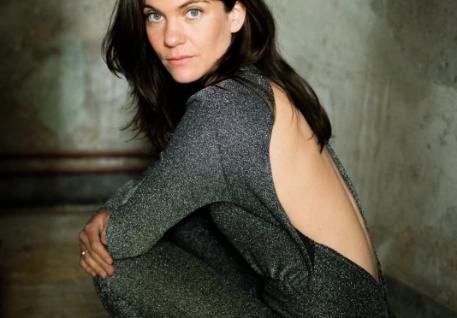 actress
Lidewij Mahler
Lidewij Mahler proefde al aan het acteervak voordat ze haar professionele opleiding begon, o.a. t...
vocals
Channa Malkin
CHANNA MALKIN, soprano, made her operatic debut at age 16 as Barbarina (Le Nozze di Figaro, Dutch...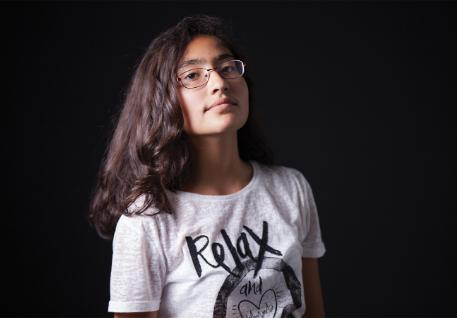 qanun
Shaza Manla
Shaza Manla, qanun. Shaza was born in Damascus in 2003. At the age of seven she started teaching ...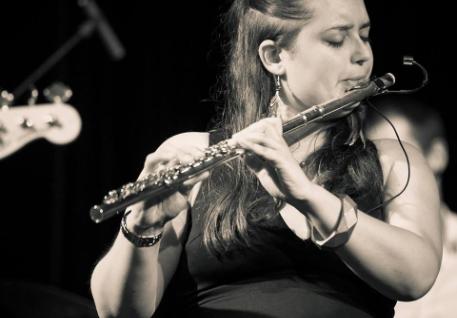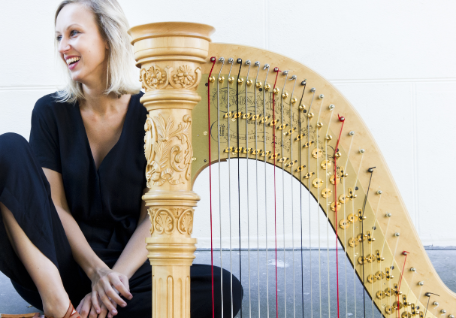 Doriene Marselje Marselje
Doriene Marselje (1988) came into contact with music from an early age
At the age of six, ...
clarinet
Jelmer de Moed

Jelmer de Moed is a young ambitious clarinetist. His interest in music brings him from the cl...
cello
Melina Montes Moretti
piano
Setareh Nafisi
Pianiste en componiste Setareh Nafisi begon haar muzik...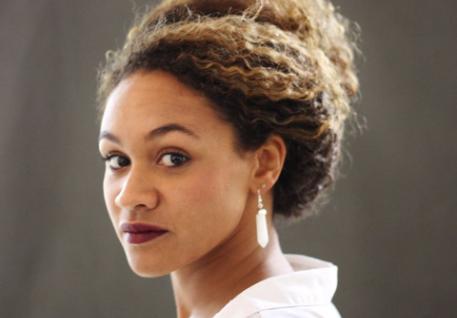 mezzosopraan
Nienke Nasserian
Mezzo-soprano and classical music theater maker Nienke Nasserian Nillesen (1993) graduated cum la...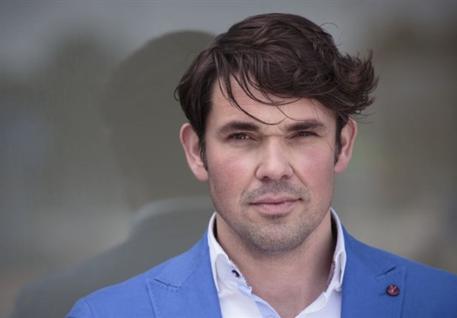 presentator
Ab Nieuwdorp
Ab Nieuwdorp presenteert elke werkdag van 9 tot 12 op NPO Radio4 het...
cello
Mascha van Nieuwkerk
Mascha van Nieuwkerk (24) kreeg haar eerste cello les toen ze zes was. Ze had les bij Johannes Ei...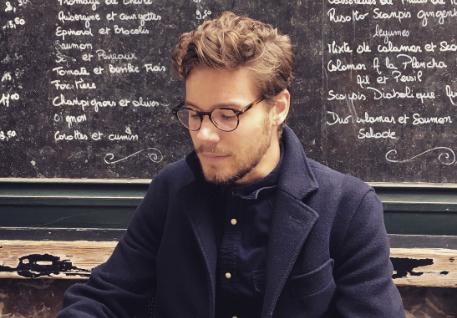 dramaturgy
Niels Nuijten
NIELS NUIJTEN (1991) graduated in 2017 from the Masters in Dramaturgy at the University of Amster...
double bass
James Oesi
Residing in the Netherlands, South African double bassist James Oesi is one of few forging a solo...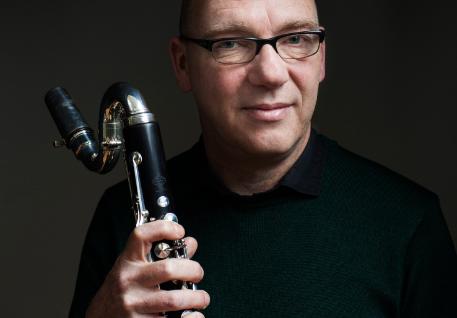 tenorsaxofoon, clarinet, bass clarinet
Maarten Ornstein
Componist en clarinettist Maarten Ornstein is een van de meest veelz...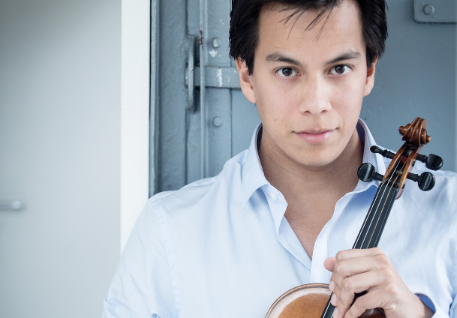 violin
Eduardo Paredes Crespo...
De Boliviaans-Braziliaanse violist Eduardo Paredes (1984) begon zijn...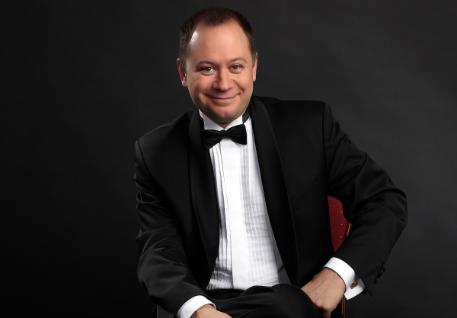 piano
Slava Poprugin
Top performing Russian pianist Slava Poprugin (born 1973) represents a different and unique appro...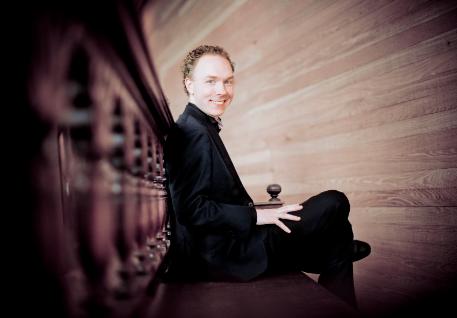 piano
Ralph van Raat
Pianist and musicologist Ralph van Raat studied piano at the Conservatory of Amsterdam with Ton H...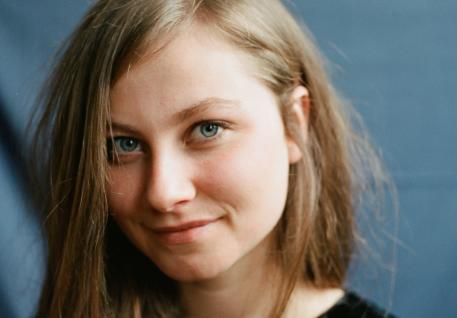 vocals
Sanne Rambags
Zangeres Sanne Rambags heeft een stem uit duizenden. Rambags geluid ...
alto
Marieke Reuten
Marieke Reuten studeerde aan het Koninklijk Conservatorium te Den Haag.
Reuten volgde mastercl...
piano, composer
Daahoud Salim
Pianist Daahoud Salim (1990) kreeg op vierjarige leeftijd zijn eerst...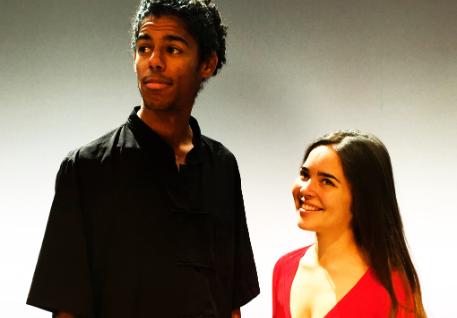 vocals, dance
Cristina Salvador
Cristina Salvador: Born in Sevilla. Singer, composer, actress and dancer. During years 2013-2016 ...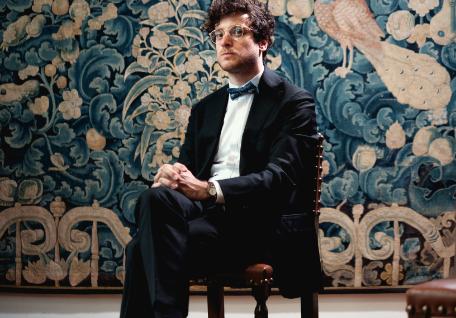 harpsichord
Mario Sarrechia
The Belgian harpsichordist Mario Sarrechia (1988) has for many years focused on performing and br...
Beeldend kunstenaar, vormgever , kostuumontwerp
Carmen Schabracq
CARMEN SCHABRACQ (1988) studied painting at the Accademia di Belle Arti in Rome, visual arts at t...
mezzo soprano
Jeannette van Schaik
Young dutch soprano Jeannette van Schaik received her vocal education at the Conservato...
vocals
Anna Serierse
Anna Serierse (1993) groeide al van jongs af aan op met jazzmuziek. ...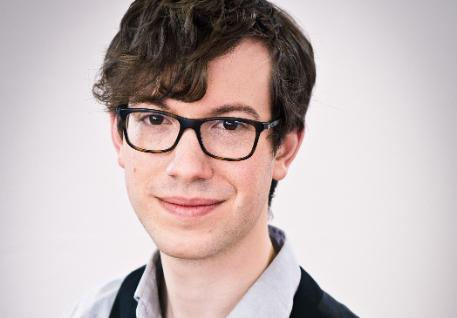 piano, harpsichord
Avinoam Shalev
Israeli born Avinoam Shalev is the 1st prize winner of the International Bach Competition in...
tekst
Frank Siera
FRANK SIERA (1989) is a writer and director. He graduated in 2012 from the Directing Course of th...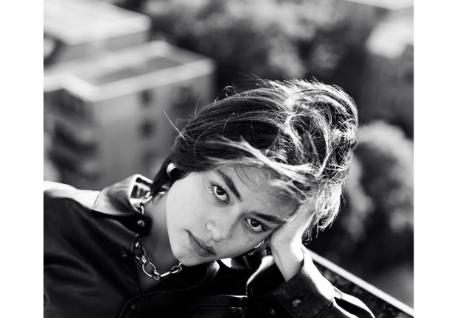 dance
Keanah Simin
Keanah Simin begon haar dansopleiding bij DPFC in Rotterdam. Vlak daarna begon zij ook aan C...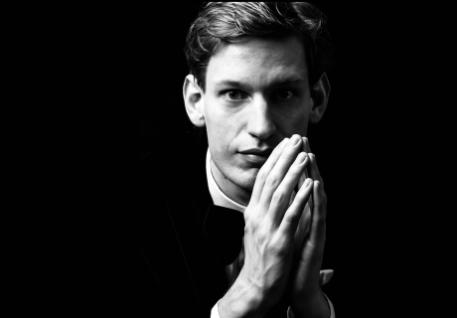 piano
Hugo Sloterdijk
Hugo Sloterdijk (1993) begon op zeven jarige leeftijd met pianospele...
lichtontwerp
Jeroen Smith
Al bijna 20 jaar ben ik gefascineerd door licht. Na mijn brede en gedegen hbo opleiding Theaterte...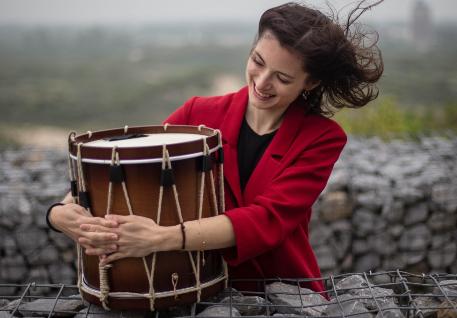 percussion
Marianna Soroka
Classically trained percussionist, looking for inspiration in history, foreign cultures, and lang...
saxophone
Kika Sprangers
Saxofoniste Kika Sprangers (1994) raakt haar publiek met haar lyrisc...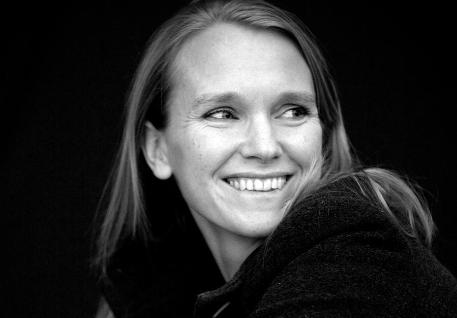 Indiase viool
Lenneke van Staalen
Lenneke van Staalen grew up with Western classical music and came to know North ...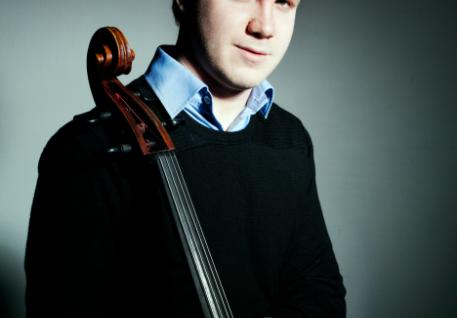 cello
Willem Stam
De jonge Canadees-Nederlandse cellist Willem Stam (1988) treedt rege...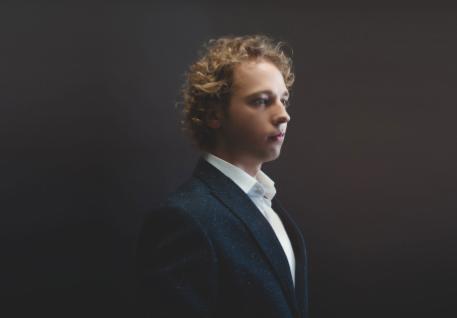 baritone
Raoul Steffani
The Dutch baritone Raoul Steffani has developed into one of the leading singers of his generation...
violin
Emmy Storms
Emmy Storms (Katwijk aan Zee, 1988) started playing the violin at the age of 5 acco...
choreography
Anne Suurendonk
Anne Suurendonk (6 mei 1988, Amsterdam) studeerde in 2010 af aan de Opleiding Jazz Musical Dans, ...
violin
Valeria Svichkarenko
bass clarinet
Mayuko Takeda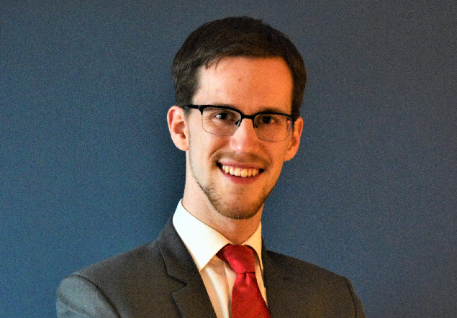 piano
Ruben Tekelenburg
Ruben Tekelenburg (1990) is a classical pianist from Voorst. From the age of six, Ruben took keyb...
composer
Nicholas Robert Thayer
Nicolas Robert Thayer is een in Londen geboren Antwerpenaarse componist en producent, die we...
viola
Mara Tieles Cutié
Mara Tieles Cutie was born in Cuba but currently resides in the Netherlands. She comes from a fam...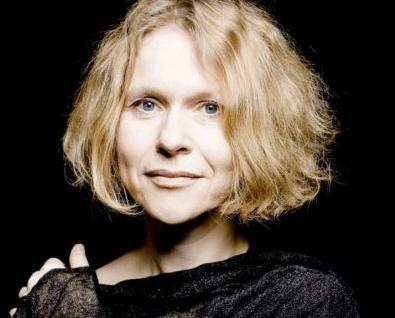 piano, composer
Marion von Tilzer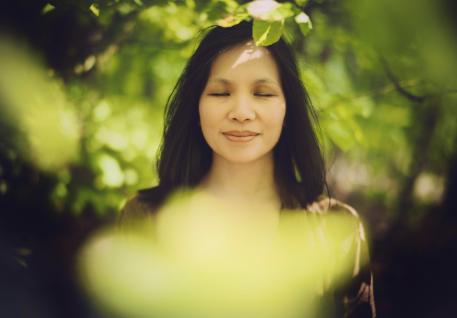 cello
Julia Tom
De Amerikaanse celliste Julia Tom studeerde bij Joel Krosnick aan de...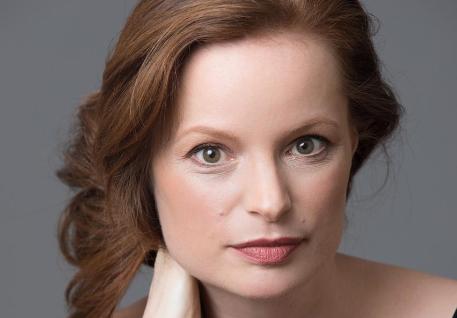 mezzosopraan
Anna Traub
The Swiss mezzo-soprano Anna Traub is known for her profound and dark mezzo-soprano sound combine...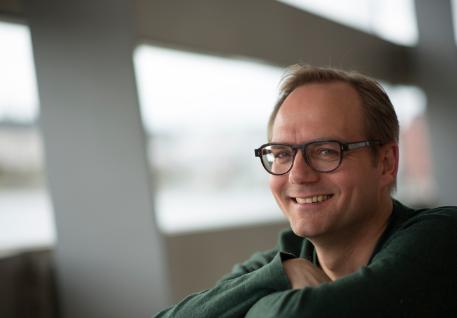 tenor
Jeroen de Vaal
Jeroen de Vaal studeerde aan het conservatorium te Utrecht bij Eugénie Ditewig.
Hij...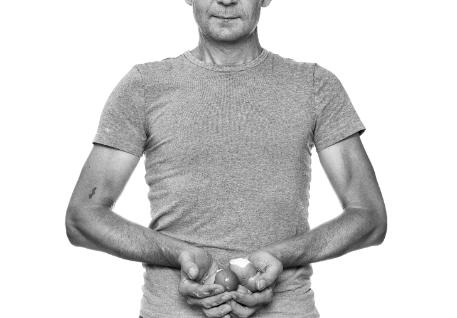 Marcel Van Hoef
Artist Marcel Hoof (Weert, 1967) graduated from the Fontys Academies Tilburg (NL) as a teach...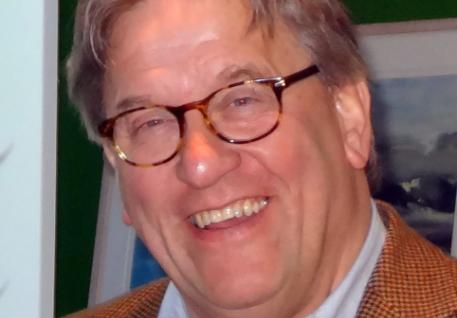 spreker
Joop van Velzen
Joop van Velzen studeerde af in de biologie/botanie &eacut...
recorder, mezzosopraan
Jasperina Verheij
Jasperina Verheij (Haarlem, 1999) started playing the recorder at a young age and had lessons wit...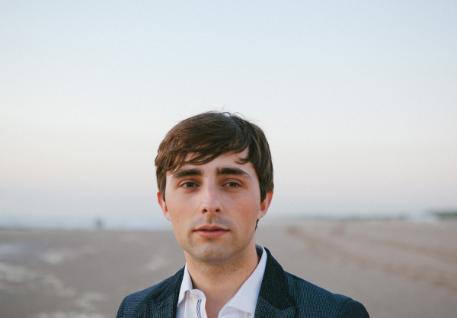 percussion
Dominique Vleeshouwers
Winner of the first prize, the press prize and the audience award of the TROMP international perc...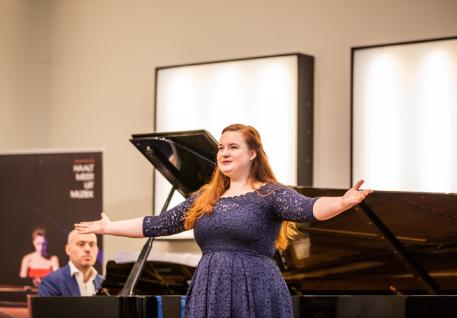 soprano
Sanne Vleugels
In 2012 werd de Nederlandse sopraan aangenomen bij de Vooropleiding Muziektheater Klassiek op Fon...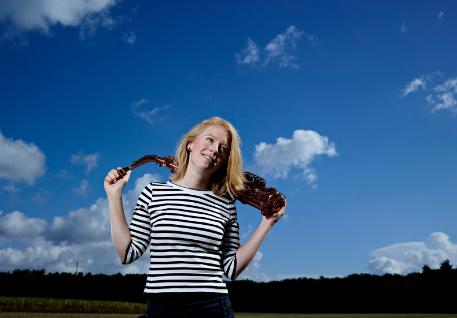 saxophone
Annelies Vrieswijk
Annelies Vrieswijk (1983) is a particularly lyrical saxophonist with a brilliant technique and a ...
guitar
Kristina Vårlid
De Noorse Kristina Vårlid (Stavanger, 1994) is een van de mees...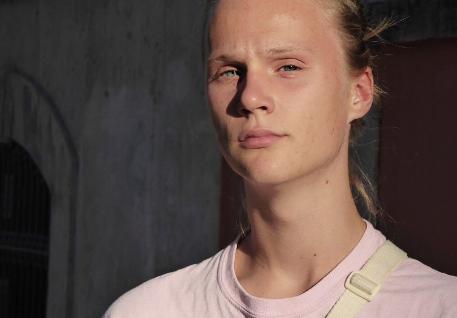 dance
Niek Wagenaar
Niek Wagenaar is 19 jaar oud en studeert Urban Contemporary Dans (JMD) aan de Amsterdam...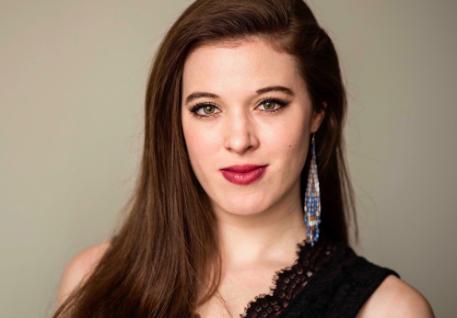 mezzo soprano
Vanessa Waldhart
VANESSA WALDHART was born in 1994 in Tirol, Austria, and is a member...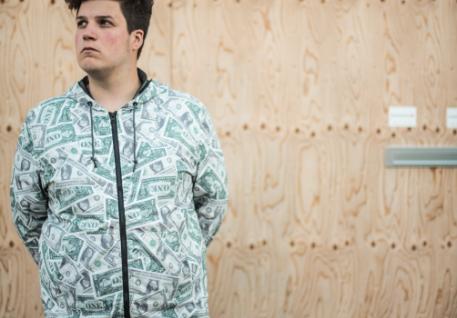 lichtontwerp
Hendrik Walther
Hendrik Walther (1989, Duitsland) is theatermaker, video- en lichtdesigner. Voor zijn studie Tech...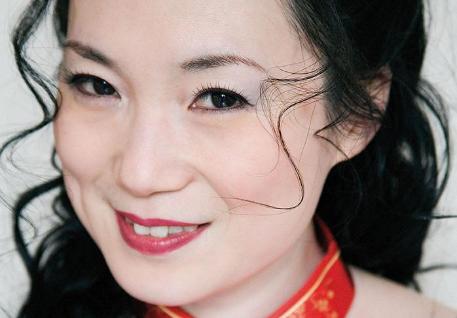 verteller, tekst
Lulu Wang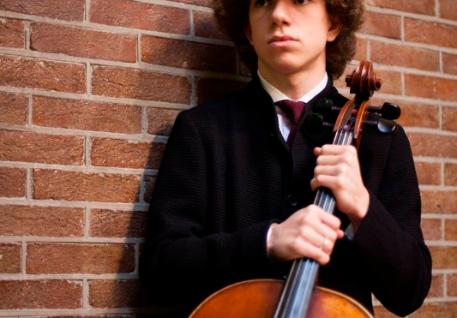 cello
Caspar Westerman
Caspar Westerman (2001) follows cello lessons with Jan-Ype Nota, in the preparatory course of the...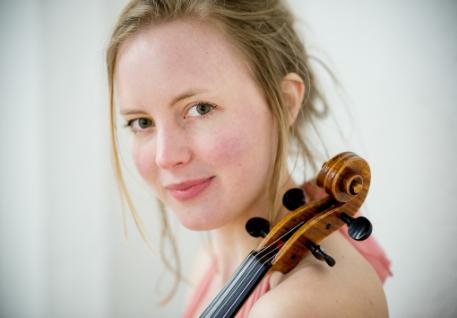 viola
Iteke Wijbenga
Iteke Wijbenga is active as a viola player in chamber music, in orchestras and as a soloist. She ...
saxophone
Deborah Witteveen
composer
Tijn Wybenga
Tijn Wybenga (1993) studeerde met een 9,5 af voor Jazz Compositie aan het Conservatorium van Amst...
Beeldend kunstenaar, vormgever
Aviya A. Wyse
AVIYA WYSE (1988) was born in Haifa, Israel and studied at WIZO Haifa Academy of Design and Educa...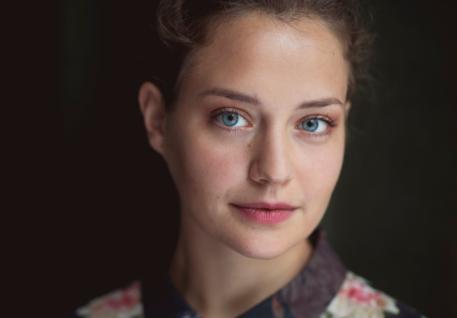 viola
Dana Zemtsov
Dana Zemtsov, viola
Winner of numerous competitions and developing an outstanding career, ...
Alle Ensembles
3Violas
3Violas staat voor de drie altviolisten Floris Faber, Geerten Feller en Hessel Moeselaar...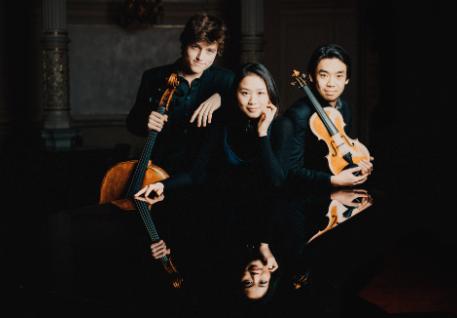 Amsterdam Piano Trio
Three prominent young musicians form the Amsterdam Piano Trio. Who have already built up an impressive track record indi...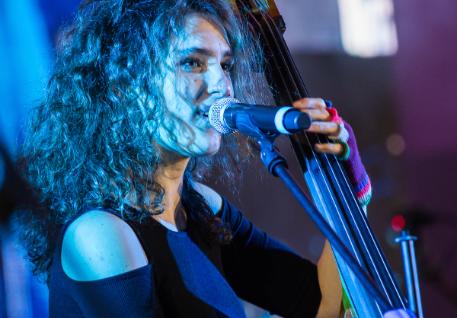 Amsterdam-Barcelona...
Rome, Barcelona and Amsterdam come together in this talented ensemble that was formed at the Conservatory of Amsterdam. ...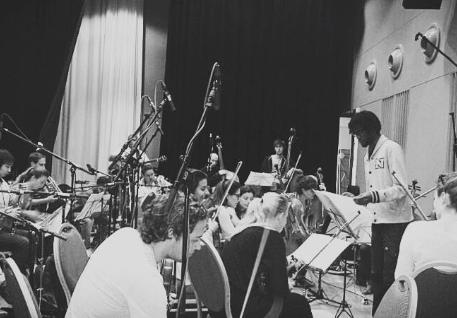 Animato Kwartet
Shin Sihan, violin - Tim Brackman, violin - Elisa Karen Tavenier, Viola - Pieter de Koe, cello Praised for their passion...
Ardemus Quartet
The Ardemus Quartet, finalist of the prestigious Dutch Classical Talent Award 2017/2018, was forged by the fervent passi...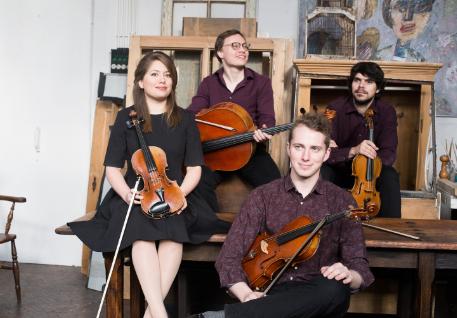 Babylon Quartet
Babylon Quartet is a dynamic and innovative ensemble that redefines what a string quartet can do. Their considerable rep...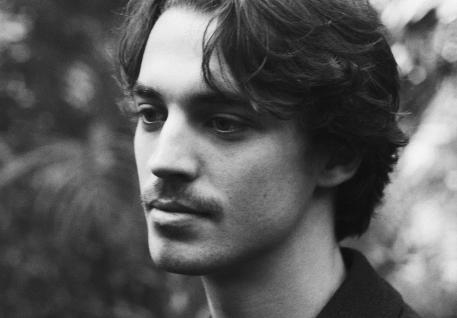 Bob Hoving Quartet
Influenced by his rich and varied musical interests, jazz guitarist Bob Hoving gives a personal twist to today's jazz wi...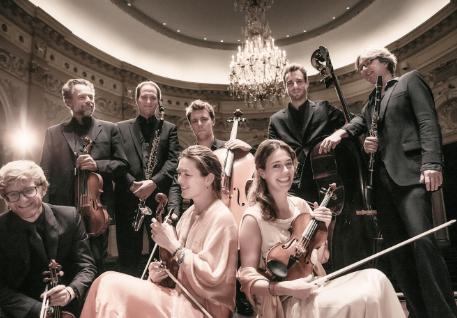 Camerata RCO
Camerata RCO is een uniek ensemble, bestaande uit leden van het Koninklijk Concertgebouw...
Cheng Kwartet
De vier leden van het in 2014 opgerichte Cheng String Quartet hebben elkaar ontmoet in T...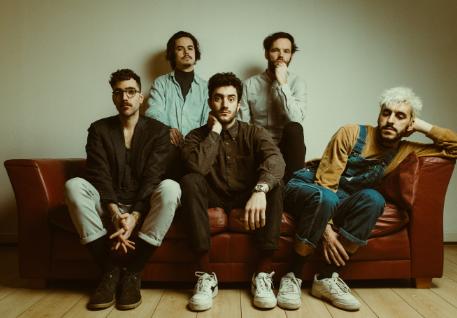 CLOD
CLOD! makes music to fix its teenage years' broken dreams. It's a sweet-and-sour mashup of nostalgic melodies and improv...
Club Classique
CLUB CLASSIQUE maakt klassieke kamermuziek toegankelijk, door het te presenteren op onve...
Cort Piil
Andri Schärli is a Swiss saxophonist and clarinettist from Lucerne, Switzerland who founded Cort Piil during his ma...
Cununa Ensemble
Cununa Ensemble are: Mariana Preda ( panflute): Mariana Preda is a Pan Flute musician. Born and raised in Romania, ...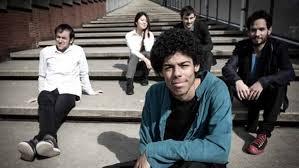 Daahoud Salim Quintet
De virtuoze pianist Daahoud Salim mengt invloeden van klassiek en jazz tot een unieke, e...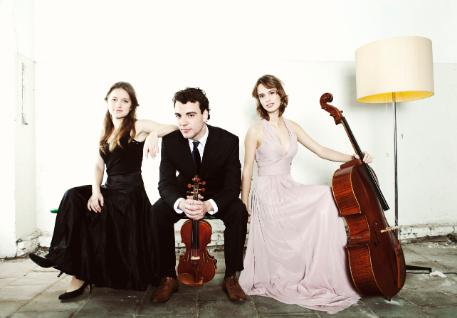 Delta Pianotrio
Het Delta Piano Trio werd in 2013 in Salzburg (Oostenrijk) opgericht door drie jonge Ned...
Dividivi3
Dividivi3 consists of Rieneke Brink (flute), Paloma de Beer (oboe) and Ilse Eijsink (clarinet). They form a stubborn bla...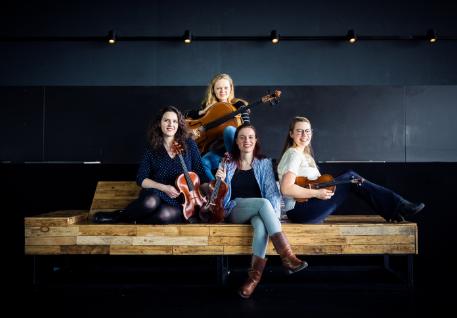 Dostoevsky Quartet
The Dostoevsky Quartet is a promising string quartet that is praised for its energetic and inspired interplay. The quart...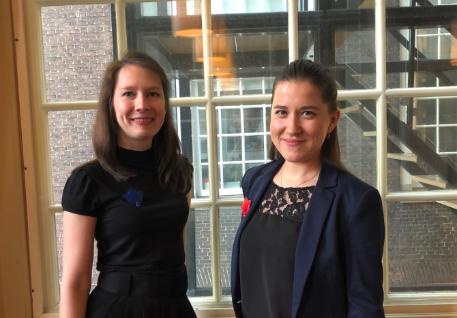 Duo Mong
The duo of Yulia Gubaydullina and Aliya Iskhakova was established in 2012 as a chamber music ensemble of the Kazan State...
Samsakta Duo
Satriya and Felix were housemates during their studies in the Netherlands, during that period they formed the Samsakta D...
DuoLeCoultre&VanHees
Sinds 2014 is duo LeCoultre&VanHees een vast duo die speelde op verschillende kamerm...
Dyar
"dyar" is named after the Arabic word for "Homes". dyar performs, except from its own original songs, ...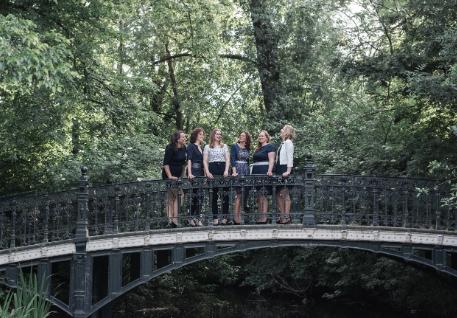 EVA Vocaal Ensemble
Six classicaly trained, enthousiastic, young and charming female singers: that's EVA Vocal Ensemble. The ensemble specia...
Fancy Fiddlers
Het strijkersensemble de Fancy Fiddlers bestaat uit viool- en cellotalenten in de leefti...
Firgun Ensemble
The Firgun Ensemble is a Belgian chamber music group consisting of Ludovic Bataillie (violin), Ciska Vandelanotte (violi...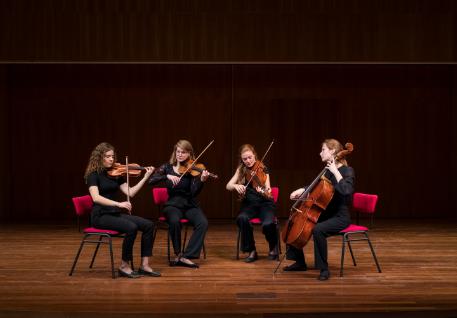 Helikon Quartet
The Helikon Quartet, consisting of four young women, was founded in 2015 and has been studying at the Dutch String Quart...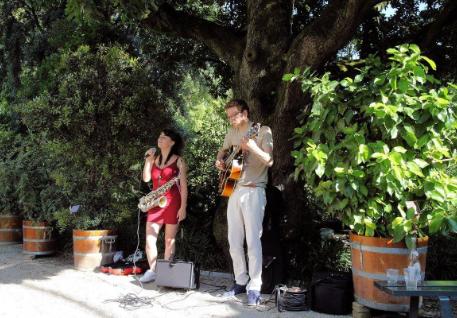 Hijma/Reig Duo
Irene Reig and Durk Hijma are a Jazz Duo that plays original compositions and arrangements of existing songs. The duo wa...
Ikarai
Ikarai, bestaande uit viool, altviool, cello, contrabas, piano en drums, mengt de wereld...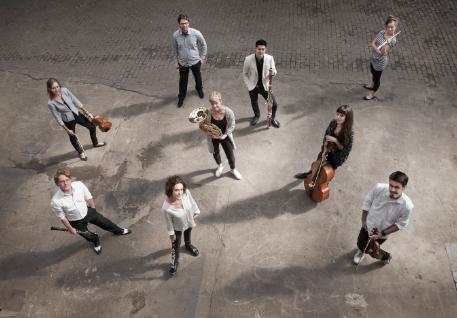 Intercontinental Ensemble
The Intercontinental Ensemble is a young flourishing chamber music ensemble with nine passionate musicians of various na...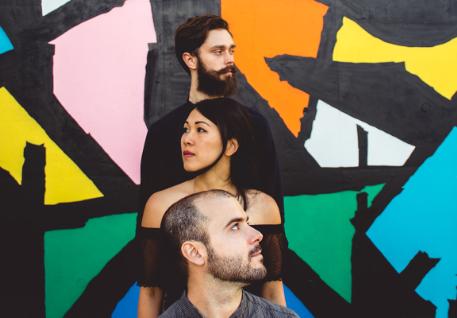 InTrio
InTrio is an young upcoming international jazz piano trio based in Rotterdam, with the pianist also being the vocalist. ...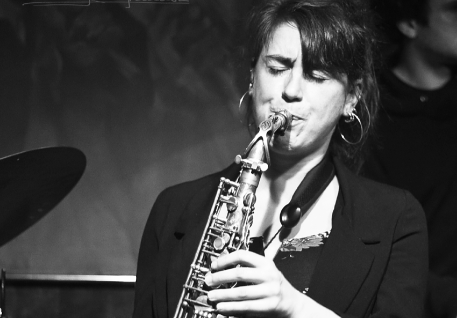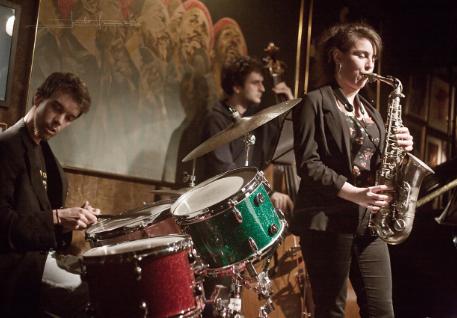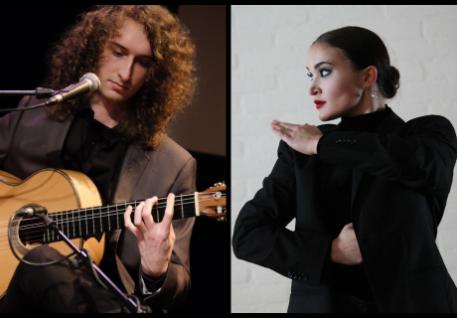 Jeff & Conchita
Jeff Heijne leerde op achtjarige leeftijd gitaar spelen en kwam al snel in aanraking met flamencomuziek. Tien jaar later...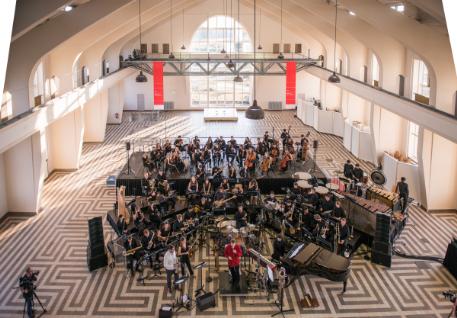 Jong Metropole
Jong Metropole is een unieke samenwerking tussen het Metropole Orkest, het Nationaal Jeu...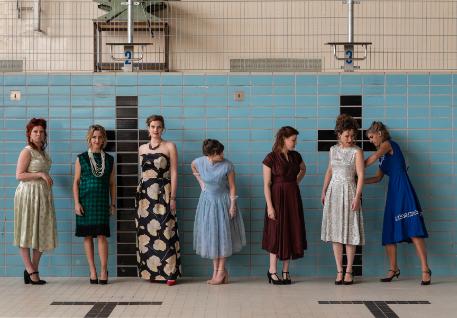 Kobra Ensemble
The Kobra Ensemble consists of Ingrid Doude van Troostwijk, Karlijn Hamer, Lea Klarenbeek, Lonneke Kegels, Sterre Konijn...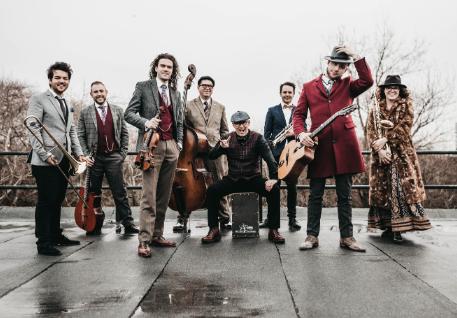 Let's be Gypsies
Let's Be Gypsies is an accessible jazz band with their own work, famous pop covers and a good sense of style!
Think o...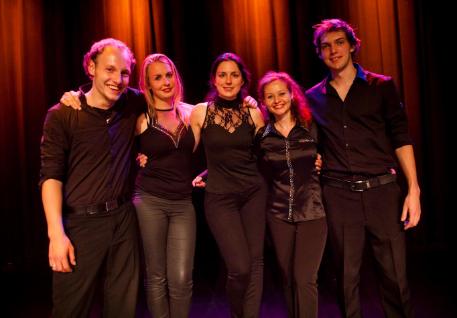 LocosLindos
The members of LocosLindos Tango Quintet - five young and passionate musicians - are from Russia, Belgium and the Nether...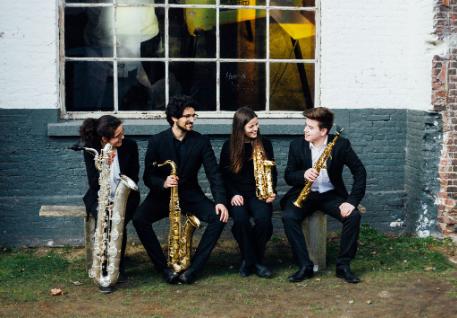 Maat Saxphone Quartet
Maat Saxphone Quartet is a young and ambitious ensemble that was founded in 2017 in Amsterdam and Tilburg. The ensemble ...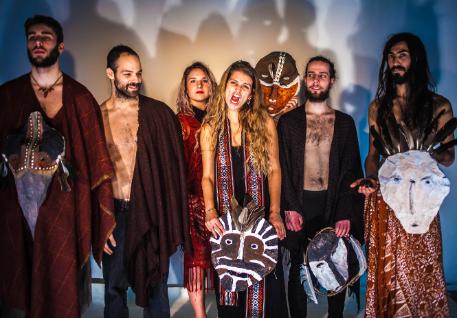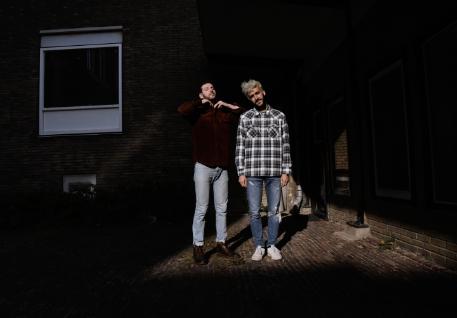 Marcellis & Darieaux
This brand new band is only half human, presenting the positive side of Artificial Intelligence. Marcellis & Darieau...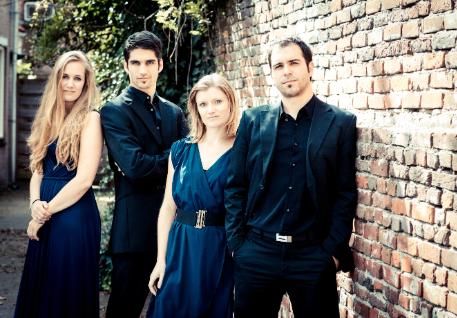 Melisma Saxophone Quartet
The MELISMA SAXOPHONE QUARTET is one of the most ambitious and promising chamber music formations of its generation. The...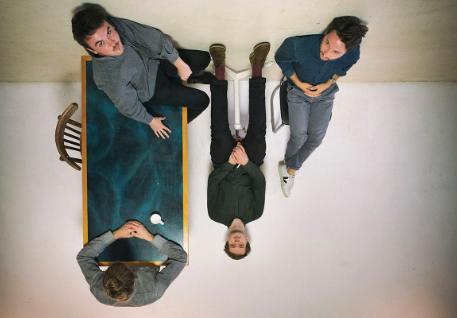 Mo van der Does Quartet
Deze jonge groep Amsterdamse jazzmusici, bij elkaar gebracht door altsaxofonist Mo ...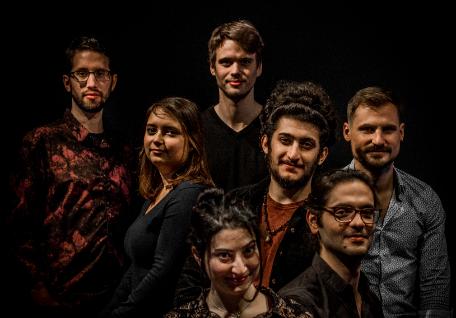 NAJWA
NAJWA, which freely translated from Arabic means 'straight from the heart' comes from the passionately beati...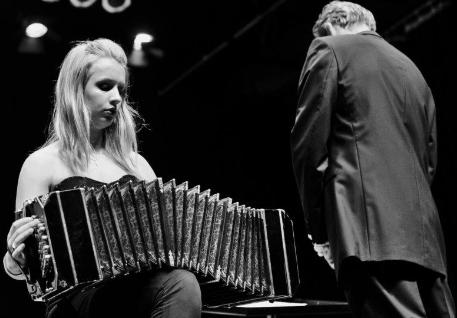 NAOS
NAOS is een gloednieuw Rotterdams tango/jazz kwartet rondom bandoneoniste Simone van der...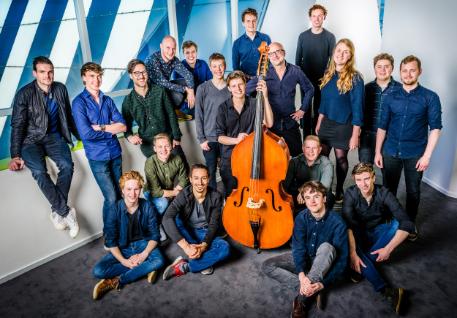 Nationaal Jeugd Jazz...
Het Nationaal Jeugd Jazz Orkest ofwel het 'Jong Oranje van de Jazz', dat ond...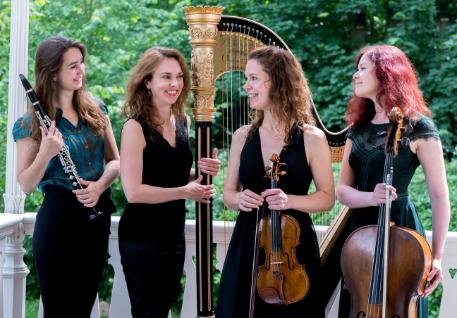 Dutch Chamber Music...
The Netherlands Chamber Music Ensemble consists of the unique line-up of clarinet, violin, cello and harp and was founde...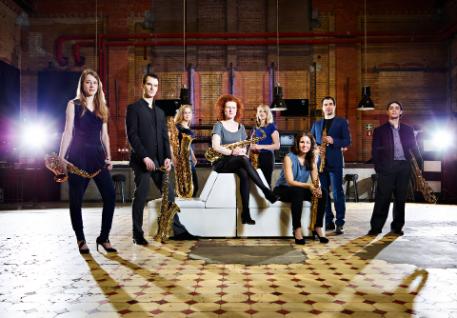 Nederlands Saxofoon Octet
The Saxophone, Voice of Sax, has a rather extensive family of instruments with an inexhaustible color spectrum. From the...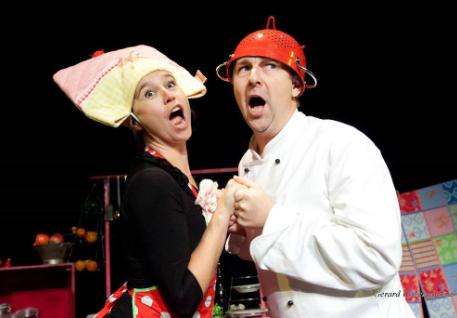 Opera Dolleboelja
Stichting Muziektheater Dolleboelja heeft tot doel om muziektheater toegankelijk te make...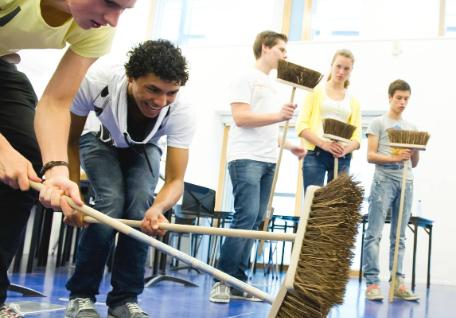 Percussion Friends
Percussion Friends heeft als missie het opsporen, begeleiden, ontwikkelen en promoten va...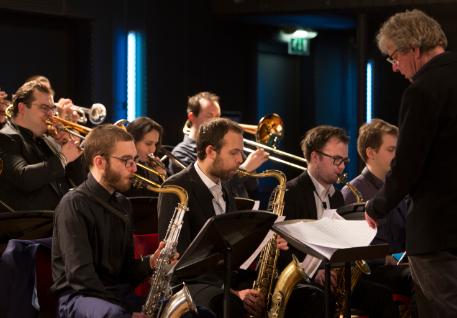 Peter Beets & the Henk...
Peter Beets & the Henk Meutgeert New Jazz Orchestra is an 18-member big band were experimentation and improvisation ...
Pianoduo Scholtes &...
"If you listen to these two young people play music, you think that everything in th...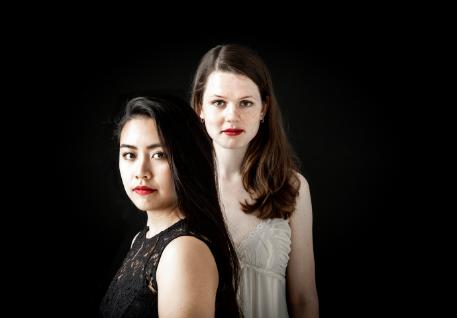 Pianoduo Shermaine...
Shermaine Velasco and Florence van der Does have formed a piano duo since the beginning of 2018. They are affiliated wit...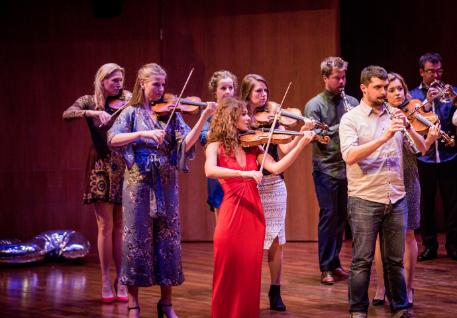 Pynarello
Rebel club Pynarello likes to do everything differently and goes through the porcelain cupboard like a whirlwin...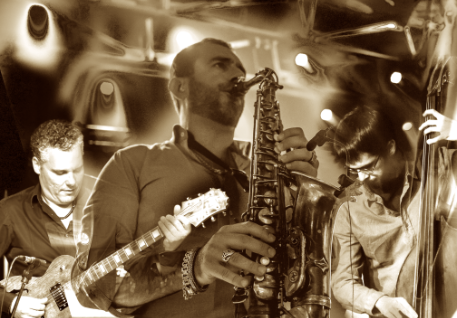 Rafael Pereira Lima Trio
Rafael is from Brazil and is the band leader of the Rafael Pereira Lima Trio. Together with the influences of the Samba,...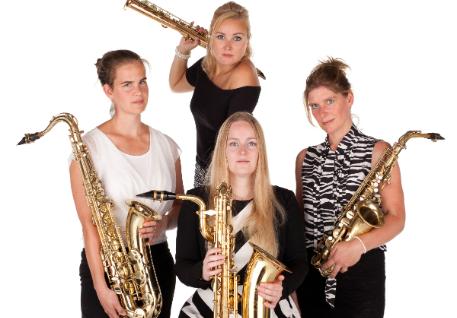 SAKS
During a tour of the Frysk Fanfare Orchestra in America in 2009, 4 saxophonists decided that they wanted more than just ...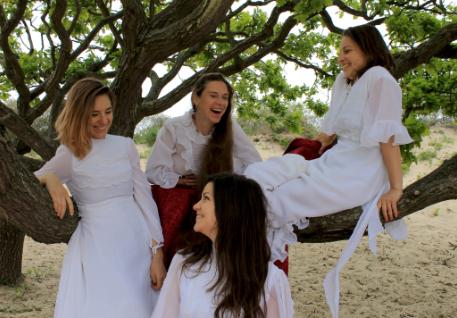 SamoDivas
Viktoria Nikolova (1991, photo bottom middle) is a Bulgarian, lyric soprano based in The Netherlands. In 2017 she gradua...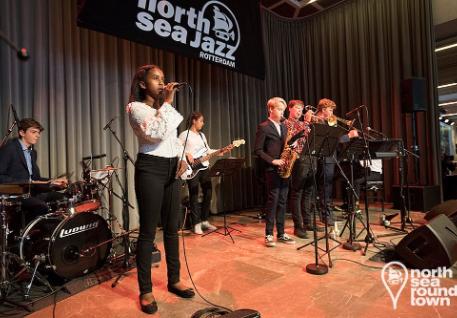 Sham Septet
The Sham Septet is a group with seven musicians, hence Septet. Sham (singer) with her now 13 years is the youngest...
Sun-Mi Hong Quintet
The Sun-Mi Hong Quintet is a rising star in the European scene of improvised and contemporary jazz music. The Quintet ba...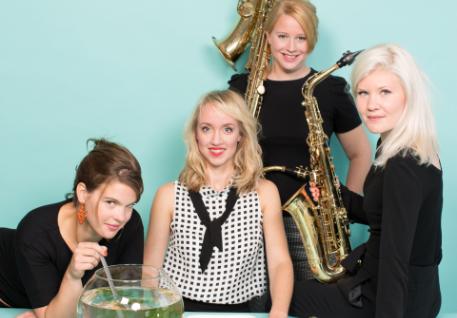 Syrène Saxofoonkwartet
The Syrène Saxophone Quartet consists of four young ladies who got to know each other at the conservatories of Am...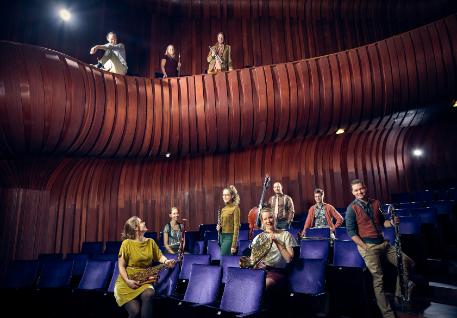 TenToon Ensemble
TenToon Ensemble, before known as J.O.N.G.ensemble, was founded in 2009 and consists of eight wind players, double bass ...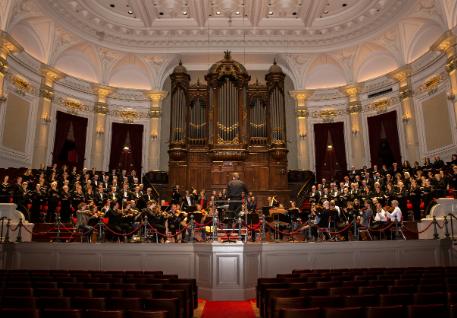 Toonkunstkoor Amsterdam
Toen in 1829 de Maatschappij ter Bevordering der Toonkunst werd opgericht, was Amsterdam...
Trio Rusanovsky
Trio Rusanovsky consists of Lonja Rusanovsky and his two children Julia and Arthur Rusanovsky. Arthur is the youngest an...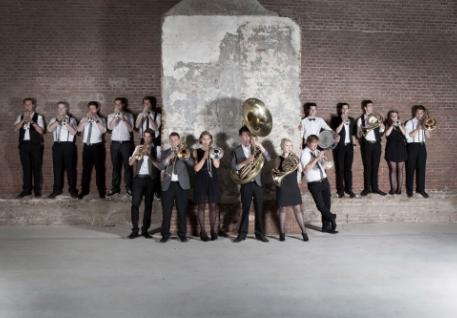 VIB Brass
16-member wind ensemble that plays festive jazz and film music.
VIB: A cross-border formation that goes from one extr...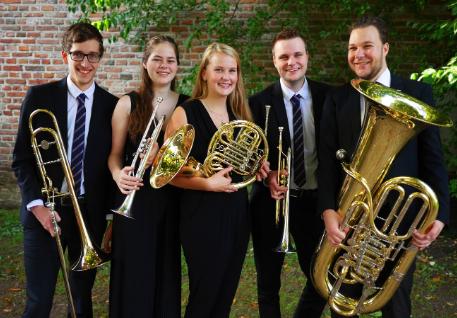 Vieve Brass
Vieve Brass is a brass quintet consisting of 5 young enthusiastic students from the ArtEZ conservatory in Zwolle namely ...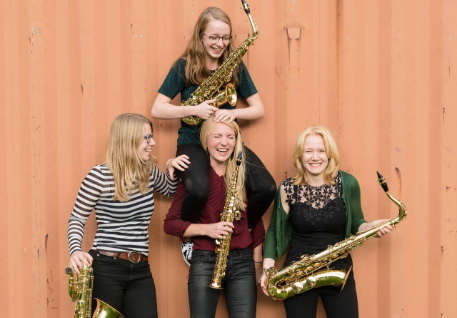 VLAM saxophone quartet
VLAM saxophone quartet - a young and passionate quartet.
These ladies play their music with great pleasure. From tang...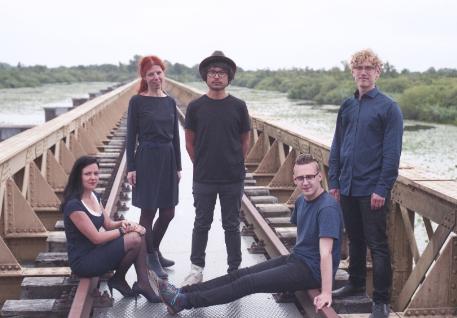 VONK
In VONK werken vier musici en een componiste samen aan nieuwe producties. Het ensemble h...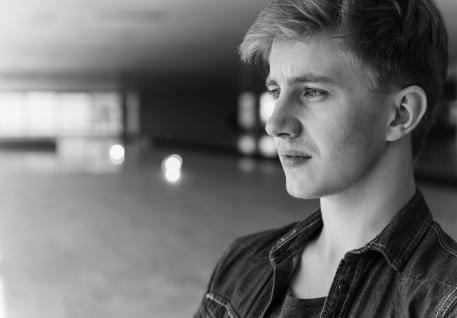 Willem Romers Trio
Willem! is the new band formed by percussionist Willem Romers (Coal Harbor, Kika Sprangers), guitarist Jelle Roozenburg ...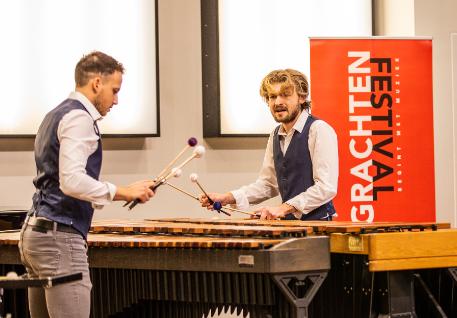 xSight@ Percussion Duo
Het xSight@ Percussion heeft zijn thuisbasis in Rotterdam en bestaat uit Georgi Tsenov e...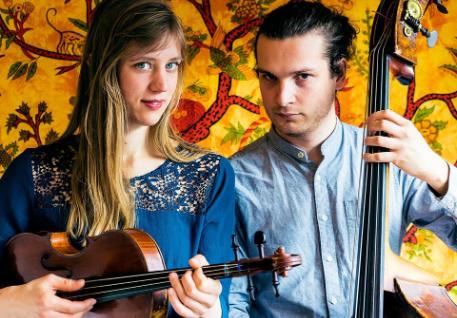 Yannick Hiwat Quintet
The Yannick Hiwat Quintet is a band thriving to combine the tradition of the jazz quartet with that of the string q...
Youngwoo Lee Quartet
Het Youngwoo Lee Quartet is een uniek project van de jonge jazzpianist en componist Youn...
Youth Percussion Pool
The Youth Percussion Pool is a unique international educational and performance platform to meet other musicians, e...